Restrictions – this is an issue many punters face. Many of the restricted ones blame it on the fact that they were profitable, while others are even more upset because they were imposed restrictions even though they had not made a profit, and they had not even been able to bet much. The reality is that in many cases punters do not even tell the whole story, and in other cases they have made some mistakes without even realising it.
Ultimately, most limitations are not caused by the fact that you are profitable, but because you are the kind of "risky" punter who breaks rules, trying to profit by immoral methods or at least displaying a "weird" behaviour. Below we will show you what you have to do and what you must not do not to get limited.
Here is our free tips:
1. Stop arbitrage betting
Although arbitrage betting is the only method that guarantees sure profit, it is not allowed. Many start from the idea that bookmakers can not find customers who place "sure bets," but they actually can. They have software that, just like yours, finds matches where arbitrage can be done (they say that only matches where profit exceeds 3%, but there is no evidence in this sense). When you bet repeatedly on such matches, and you put money that is in line with the pattern of a "safe bet", then you are in their cross hairs. Plus, as far as we know, many of the world's top bookmakers distribute information from one to another through iovation.com, an anti-fraud company. So somehow they know that you're betting elsewhere.
2. Bet rounded off amounts
Even if you do not do arbitrage betting, that does not mean you can not be suspected of doing so. This happens most often when betting random amounts with many decimals. For example, when you have 217.33 euro in your account, you can bet 17.33 euros to have a rounded amount left in your account. But if you have 500 euros and you have bet 28.73 euros just because you want so, you are in their cross hairs. If you accidentally hit a match and you can even place an arbitrage bet at that time, you are a suspect. That because the majority of those who place "sure bets" end up betting amounts with many decimals and then it's easy for an operator to make such confusions.
3. Do not take advantage of bookmaker's mistakes
We have seen countless cases when a bookmaker missed the odds, and instead of 1.85 it offered 185. The bettor, though knowing it was a mistake, staked high amounts, but of course the bet was eventually canceled. Then the bettor was indignant that "the bookie must take the responsibility for the mistake." That's right, but you as a punter, you were wrong trying to take advantage of an error, and it's not rocket science to figure out that that odds were abnormally high. And in the end you are the only one who will bear the consequences, because the bookmaker will mark you as one of those risky punters, and so all your bets will be analysed more carefully than before.
4. Do not try to trick the bookmakers
Likewise, do not try to trick the bookmakers. How could you do that? For example, you go to the stadium for a match, sit with the phone in your hand, and as soon as you get a goal you place a bet before the option is blocked. It may work once or twice, but eventually the bookmaker will find out what you did and you will be marked as a risky punter.
5. Do not chase bonuses
The bookmaker's staff will be watching you if you are the kind of punter that just takes advantage of promotions. If you've registered and got your welcome bonus, and if as soon as you've unlocked it you stop betting, you're highlighted. If you remember to bet only when a new promotion is offered, you are even more accountable and will be limited at the first bet you place because you are already considered a risky customer.


6. Do not withdraw large amounts at once
We recommend that the first withdrawal should never be very consistent, and you should no take out all the money from your account, because implicitly you will be asked for all possible (and impossible!) documents. Even at the second withdrawal you should avoid withdrawing big amounts at once. Better withdraw less and more often. We also recommend not to withdraw all the money as soon as you have won an important bet.
7. Try to get a fixed IP
What's your fault if your IP is routable? You are right, but you have to accept that this could cost you even if you have no guilt. If there is another punter on the same IP class who applied for welcome bonuses or who violated certain rules imposed by bookmakers, then you will be treated as such even if you did not do anything wrong. Because the bookmakers do not take any risk and can start from the idea that it is the same bettor who has opened another account. Such situations do not happen too often, but we have seen cases of this kind. If you do not want to suffer because of others, then maybe you should opt for an internet provider that offers you a fixed IP.
8. Avoid bizarre bets
If you bet 20 euros on Real Madrid vs Barcelona and tomorrow you want to bet 200 euros on a match in Botswana, do not wonder why the bookmaker has a bone to pick with you. Likewise, if you start betting large amounts of money on a second or third league league in Bulgaria, where one of the teams happens to be in the same city with you, do not again wonder why you are limited immediately.
9. Bet amounts based on the importance of the event
The idea is similar to the one above. We do not think that anybody is limited for betting 1,000 euros on a victory of Zidane's "galactics". But when you bet 1,000 euros on an obscure football club, things are surely changing. If you are planning to bet large amounts of money on third-hand events, then it is better to split the amount into multiple parts and place your bet with several different online bookmakers.
10. Place as many bets as possible
If you place many bets (multiple stakes, single and multiple slips, different odds and betting options, both pre-match and live betting, etc.), then you are considered to be only a common punter, who has a regular betting pattern, so the operator will not pay too much attention to you. On the other hand, punters with a linear betting style are limited quite quickly because of the lack of this diversity.
11. Betting girls are examined more closely as boys
Although it sounds a bit discriminatory, the betting mode of a girl is looked at more closely than a boy's. The bookmakers do not have anything to do with the girls, the problem is actually different. In fact, there are very few betting girls, and when a lady opens an account, the bookmaker starts from the idea that there may be a limited, or banned punter or someone eager to take the welcome bonus again and opened a phantom account using the data of a mother, a sister, a girlfriend, or a wife.
The truth is that if you were a trader too and saw a 60 year old lady opening a betting account and betting on live tennis, it would make you wonder and be at least cautious. That's why we have heard of enough situations when ladies or gentlemen have encountered all sorts of stupid problems with bookmakers, from refused bonuses to limited accounts after the first bet. Unfortunately, in such a situation, you have nothing but to prove that you are the real owner of the account.
12. Do not break the above rules with any bookmaker
We have heard many punters say they did not even open a betting account with a bookmaker that after the first bet they were apparently limited for no reason. We talked about iovation.com, a fraud prevention company that gathers data from multiple bookmakers. If you have broken the rules of a particular bookmaker, then you will be marked as a problem gambler, and that information may also reach other bookmakers. Even if you register with a bookmaker you have never played before, you already appear in the system as a risky customer, and that's why you are limited from the start.
13. Choose the bookmaker depending on your bankroll
As we said at the beginning, many punters complain that they are limited quickly when they win. Yes, this sometimes happens! Now if you open an account with an obscure bookmaker and earn 5,000 euro from the first day, you also deserve your fate. Okay, now we can place bets only with licensed bookmakers but some of them have much higher tolerance limits than others.
If you know you are a highroller, and therefore have a chance to earn even bigger amounts, then at least register with renowned online bookmakers. Or just as well you could bet on Betfair's betting exchange platform; here nobody cares about how much you win, because you take money from other bettors and not from the bookmaker.
Conclusion
We do not deny that there are situations when bookmakers limit profitable punters, but we think one in 90% of cases is quite different. Many will never recognise that they have broken some of the rules written above, and that is a problem, because it also confuses other punters when they complain about "how bad the bookies are." If you read this article and felt guilty a bit, then you should take it easy when it comes to criticising the bookmakers because the problem is not entirely theirs.
View more free tips for 20-04-2018
R. Oviedo
VIEW TIPS
Valladolid
Cordoba
VIEW TIPS
Sevilla FC B
Braga
VIEW TIPS
Maritimo
Greuther Furth
VIEW TIPS
Bochum
Braunschweig
VIEW TIPS
Arminia Bielefeld
Millwall
VIEW TIPS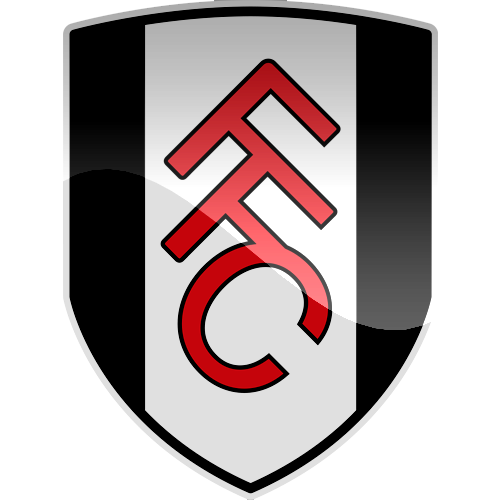 Fulham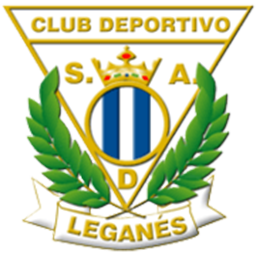 Leganes
VIEW TIPS
Dep. La Coruna
B. Monchengladbach
VIEW TIPS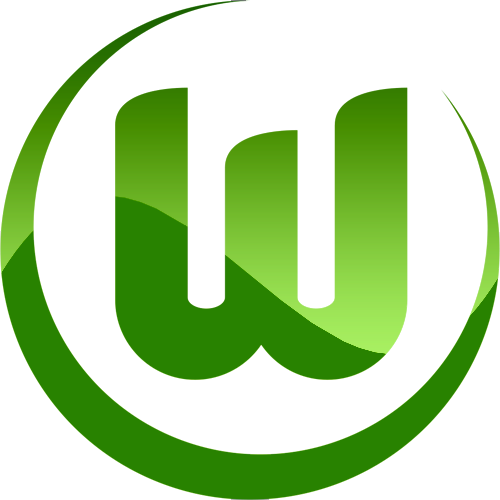 Wolfsburg
Dijon
VIEW TIPS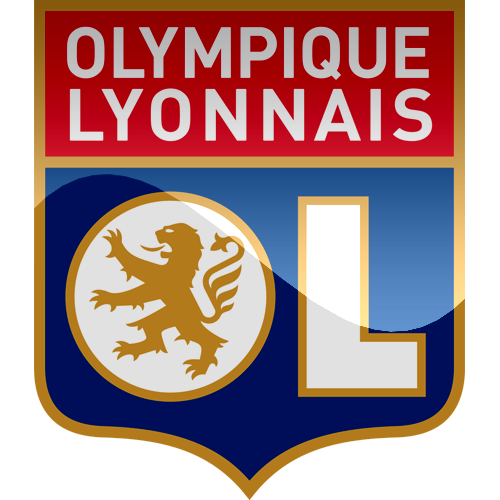 Lyon
Nantes
VIEW TIPS
Rennes